Post by Hyouka on Jun 20, 2019 10:40:02 GMT -6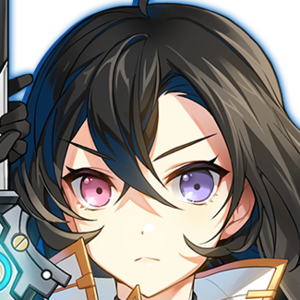 █
NAME
Senju Hyouka
█
ALIAS
Speedster
█
Clan/Kekkei Genkai
Senju
█
Character Type
Nin Prime
█
Weight
54kg (119lbs)
█
Height
168cm (5'5)
█
Hair Color
Black
█
Face Claim
Bai Winchester from Closers
PERSONALITY
Hyouka has two sides, the business and the friendly. Which side you catch is often determined by why or who you're looking for. As a Senju, she has the clan's reputation to live to, and speaks as little as she can while upholding utmost politeness. She designates herself to a wallflower and tries to excuse herself from or pass by events as stealthily as possible. One can tell she is portraying this image by what she is wearing: She almost always wears formal clothes as long as she is not sleeping, bathing or on a mission.

Let her play, however, and you'll notice someone impulsive, playful, curious, as if trying to release what was suppressed from her younger days. Barring missions where she is in standard uniform, she often wears a short blue dress and black jacket (depending on the weather).

Even her food preferences seem to be different on both ends of the spectrum. She expresses her like for tofu when she speaks as a Senju, but when by herself she likes to try different things, usually meats.

In combat she displays a laser like focus that's both her strength and her downfall as she is prone to tunnel visioning and just relying on her high-speed reactions to respond to anything coming her way.
BIOGRAPHY
Hyouka was born as a Senju and thus grew up having to meet a lot of expectations. But, like most children, Hyouka wanted to play. So she ran. However, having a Senju in charge of your education also meant that someone with that legendary talent was also on your tail every time. Her chances of getting out were simply too slim unless she was fast.

So, Hyouka took the first way out: Become faster.

Then her tutor started using Ninjutsu to catch her, so Hyouka just became even faster to outrun the Ninjutsu.

This cycle continued and for years she spent many days trying unsuccessfully to run away. That running game of tag was her playing. She grew into a ninja whose greatest talent was just speed. Overwhelming speed. Going through the ranks, she utilized that speed to simply dash in, take whatever thing or whoever's head needed taking, and left. She lived like that and got herself through the chuunin rank easily.

She was sometimes called the fastest in the village. But it was just that; speed alone didn't determine the winner of a fight. In a one-on-one fight, it was enough to just blitz the opponent before they could put up any defenses. In a real situation, the opponent can put one up long before she comes calling.

However, everyone in the Senju family in her village knew that when one truly investigates her background, she seemed to be hiding even more potential left untapped. Thinking of her as a late bloomer, pressure mounts once again to draw this out as peaceful days come to an end.



> hyoka; Hyouka <
MADE BY ★MEULK